Hawes and Swan Planning is a boutique town planning consultancy, providing professional town planning advice to a range of stakeholders. Hawes and Swan has over 22 years' experience dealing with development and local government matters.
Our team has extensive knowledge of Local and State planning legislation and framework, with both Directors having worked throughout the South West Growth Centre of Sydney as previous Manager and Team Leader at Camden Council. Jeremy also spent 5 years as Planning Manager at City of Sydney Council. This provides for a detailed understanding of what Council staff will expect of your application and allows for greater probability of getting approval in an efficient and cost effective manner.
Our clients include property owners, developers and investors, government bodies and statutory authorities. We deliver a complete package by creating projects that meet the requirements of both clients and approval authorities.
We have a strong track record in obtaining approvals for a wide range of commercial, residential, industrial and community developments as well as influencing the plan making process to aid development in a sustainable and progressive manner. We also work closely with a range of related professionals in the development industry including architects, engineers, ecologists and environmental consultants.
Our technical knowledge, communication and negotiating skills combined with our client focus significantly increases the chances of success of your project.
Our Approach
Our approach is based on an inherent understanding of planning and environmental legislation enabling us to deliver effective and timely results response to client requirements. In addition, the vast majority of work is undertaken by the Directors.
Whether you're large or small, a government organisation, private developer, architect or designer, we offer a cost effective, personalised service and expert town planning advice.
Mairead Hawes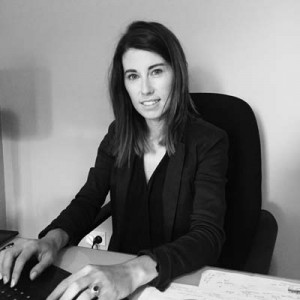 Mairead Hawes, Director of Hawes and Swan Planning is a Chartered Town Planner with significant experience in both the public and private sectors in Ireland, the UK and Sydney where she has developed a strong working knowledge in the preparation and lodgement of Development Applications, strategic planning policy, site feasibility assessments and general town planning advice.
Mairead graduated with a Bachelor of Environments, majoring in Geography and Planning, and followed with a Masters of Regional and Urban Planning. She has experience both studying and working in Ireland and the UK, focused on the strategic and statutory planning impacts on the urban form.
Mairead has spent the last six years in a senior management role in Sydney and provides detailed planning advice to a range of stakeholders including Government agencies, Local Authorities, Developers/Investors and land owners.
Jeremy Swan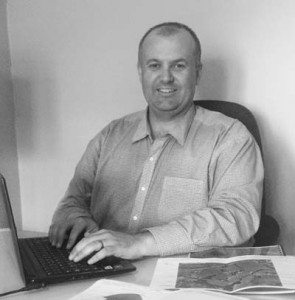 Jeremy Swan, Director of Hawes & Swan is an experienced town planner who has over 17 years' experience working in Sydney. Over the last 15 years, Jeremy has worked as a Planning Manager at both City of Sydney and Camden Councils, Team Leader at The Hills Council and as Development Planner at Pittwater Council.
Jeremy graduated with a Bachelor of Economics and followed with a Graduate Diploma in Urban and Regional Planning.
Jeremy has a comprehensive understanding of the NSW Planning system and can assist a broad range of clients. Jeremy provides his clients with professional advice from both a statutory and strategic town planning point of view, and has acted as an expert witness and mediator in the Land & Environment Court on numerous occasions.