Why choose HAWES and SWAN?

LOCAL GOVERNMENT EXPERIENCE
As ex-local authority town planners, Hawes and Swan offer guidance and practical solutions for complex planning scenarios and issues. We can identify and address planning and environmental issues before they arise thereby reducing project delays, design and resource costs.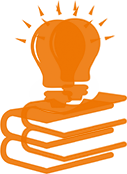 IN DEPTH KNOWLEDGE
Our planning expertise provides unrivalled understanding of the planning system, planning legislation, the DA consent process and how to demonstrate compliance with planning policy.
CLIENT FOCUS
Hawes and Swan are committed to working with clients to ensure the desired development outcome can be achieved through innovative design solutions that result in high quality developments within the planning industry.